---
Personal representation from a local attorney and having a custom game plan wins cases- it's a fact. I would rather be the best at representing every single one of my disabled clients than seeing how many cases I can process.  That is why we are better than the rest.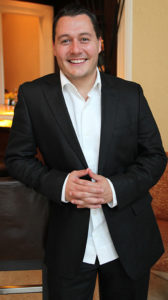 One choice is to hire a big nationwide lawfirm.  They are usually too busy to meet with you in person.  You get no customized gameplan to win, and no face-to-face preparation for the judge hearing.  They usually have no relationships with local doctors, and do not have an established reputation with local judges who will decide your claim.  Almost all interaction between you and your attorney or representative is by telephone, mail, or e-mail.
A second choice is to hire a non-attorney "advocate".  These "advocates" have no formal legal education, they are not licensed to practice law, and they are not subject to the strict State Bar of Texas Ethics Rules. A recent public comment by the Association of Social Security Administrative Law Judges contained a comment that "true advocacy will be skewed in favor of claimants who retain licensed attorneys" and that "non-attorneys may lack the skill sets or analytical tools" to best represent their disabled clients.  Is it wise to hire a non-attorney advocate if Social Security judges feel that licensed attorneys are better advocates, and that non-attorneys may lack the skill and analytical tools to do a good job?
The third- and very best- choice is to hire a local attorney who focuses exclusively on Social Security disability.  I will meet with you face-to-face and go over every detail of your case.  We will review your paperwork together.  I will dig deep into the details of your disability to develop a custom game plan to win your unique claim.  I can give you referrals to local doctors or clinics.  I can answer your questions and explain the process and what to expect.  When it's time for a judge hearing, I will prepare you for the tough questions the judge might ask.  These little things- personal representation and having a custom game plan- are very often the difference between winning and losing.
Also, I graduated law school with honors (cum laude), I have taken and passed three bar exams (New Mexico, Florida, and Texas), and I am an active member of the State Bar of Texas and an inactive member of the State Bar of New Mexico.  I have taught disability law courses to other lawyers at national legal conferences, and I commit 100% of my time to SSDI and SSI cases.  I also have a trial lawyer background as a former prosecutor, and I can apply tenacious cross-examination skills to your advantage.
Social Security disability claims can be won or lost by mere inches.  I would be honored to pour my experience and attention into your disability claim- please call me (817-338-0608) to put me to work for you!
---